A recent article by Fedaa al-Qedra, on AlJazeera reveals shocking details in the rise of addicts in Gaza. An extract of the article published on AlJazeera.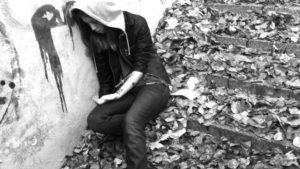 For a decade, Belal, 45, has been receiving a monthly salary from the Palestinian Authority on one condition: that he stay home and not work under the administration of the rival Hamas movement.
With enough money, plenty of time and few options for entertainment in Gaza under the crippling Israeli-Egyptian blockade, Belal began using Tramadol, an opioid painkiller that is illegal unless prescribed by a doctor. Tens of thousands of Palestinians in Gaza have been taking the drug as a way to escape the pressures of daily life in the besieged coastal enclave, doctors estimate.
"It starts just for fun, but then you cannot do without [the drug] until you ruin your life," Belal told Al Jazeera from a room in Gaza's only drug rehabilitation centre, where he has been seeking treatment.
Narcotics, including cannabis, have flooded Gaza in unprecedented quantities in recent months, according to Ahmed Kidra, the head of the local police anti-drug unit. The amounts seized in January alone equalled the total seized in all of 2016, he said, citing nearly $2m in seized hashish bars, Tramadol and ecstasy pills.